7º ENCONTRO – 21/02/20 – NEW YORK, EUA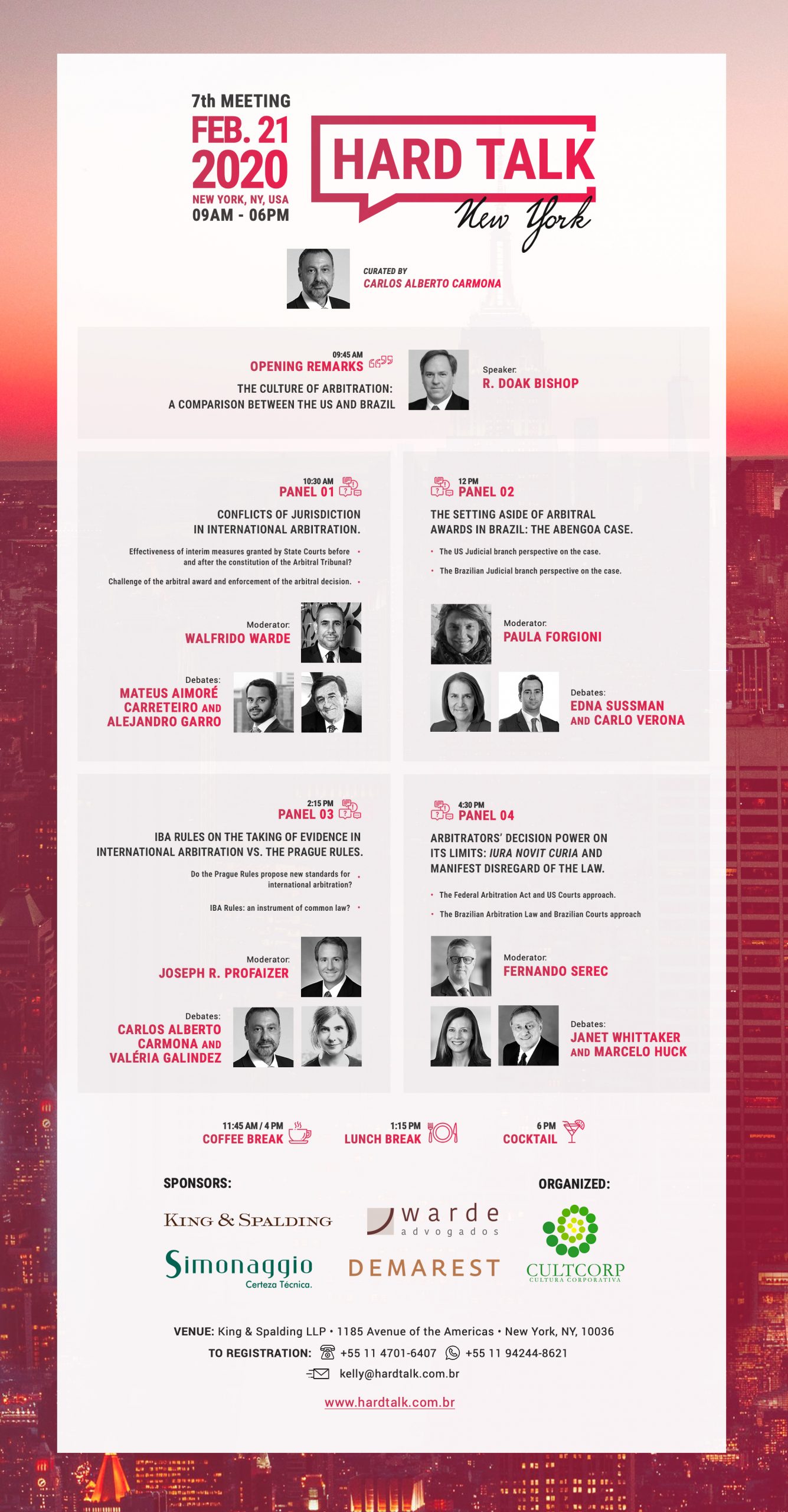 HARD TALK NEW YORK
The culture of arbitration: A comparison between the US and Brazil.
Conflicts of jurisdiction in international arbitration.
The setting aside of arbitral awards in Brazil: The Abengoa case.
IBA rules on the taking of evidence in international arbitration vs. the Prague rules.
Arbitrators' decision power on its limits: Iura Novit Curia and manifest disregard of the law.
Subscribe
Fields with (*) are required and must be completed correctly.
[contact-form-7 404 "Not Found"]

CARLOS ALBERTO CARMONA
(Curador do Evento)





MATHEUS AIMORÉ CARRETEIRO



King & Spalding LLP – 1185 Avenue of the Americas – New York, NY, 10036